Why you should use Google Chrome
There are so many different web browsers out there currently, and choosing the right one, or switching from the one you have used for so long can seem difficult, or maybe you're just not sure why you should switch to something else. Well, let me give you a few reasons why you should choose to use Google Chrome over all the others.
First of all, Google Chrome is much more than a simple web browser. Chrome is more like an operating system (in fact if you use a Chromebook it is your operating system) than a web browser. Chrome has lots of apps that are simple and easy to use. These range from G-Suite applications, such as Google Drive, Google Docs, and more to EdPuzzle, SeeSaw, and many others. These applications function within Google Chrome and allow for great productivity while on the web.
Possibly the best reason why you should use Google Chrome is that it allows you to extend what it can do as a web browsing "operation system". Google Chrome has things called extensions. These extensions can revolutionise your teaching and learning. For example, I often use the extension Tab Resize, which allows me to split my browsing tabs into various layouts in one click. No more dragging the sides of the browser to get the sizing right. One of my absolute favourites is Insert Learning. This extension allows you to take any normal boring website and turn it into an interactive learning platform. You can insert questions, forums, sticky notes, highlighting, videos, and more.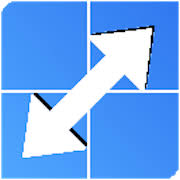 Another reason to use Google Chrome as your browser is that it has all the functionalities that you still want from a web browser. You can still keep bookmarks, have a personalised home screen, set filters, browse your history, browse privately (incognito) etc. In addition to these, You can also log into your Chrome Browser and sync across devices. You can jump onto someone else's computer, sign in to Chrome and then have all your bookmarks etc ready to use, your passwords saved, etc making your browsing experience simpler.
This brings me to my final reason for using Google Chrome it is easy to use. Chrome, like all Google products, is designed intuitively. It does not require much training in order to learn most of its functionality. You will not find it hard to use, in fact, it will probably be easier than what you are using now. So make the switch and enjoy the benefits of Chrome.
If Chrome is new to you check out the introduction below.